Bernard Meltzer
Malcolm Antell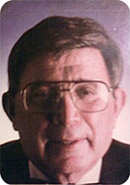 Bernard Meltzer received his master's degree in economics and city planning from the University of Pennsylvania's Wharton School, where he would later serve as head of the Real Estate department for 27 years. His greatest legacy is, perhaps, his radio career. A pioneer of "expert talk radio," Meltzer hosted the popular radio program "What's Your Problem" on WOR/New York, and at one point in time commanded the largest listening audience in America. His nationally syndicated real estate columns appeared in twenty major newspapers, including the Washington Post, Los Angeles Times and the New York Daily News.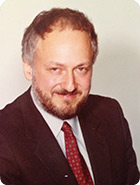 Malcolm Antell obtained his real estate credentials from the University of Pennsylvania Wharton School. Over the past 40 years, Malcolm has worked in real estate brokerage, management, investments, syndications, development and financing. He is a former professor of real estate at Philadelphia College, guest lecturer at Temple University, and was interviewed by U.S. News and World Report. Antell uses his vast experience in all of these areas to secure substantial savings and ensure proper representation to all of his clients.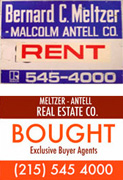 In 1978, after 7 years of working together, Bernard and Malcolm joined together to form the Meltzer-Antell Real Estate Company. It began as a real estate brokerage and management company. With Meltzer's high profile and Antell's acumen, the company soared and took advantage of the booming real estate market.
When times changed, the company, ever versatile, evolved to fit the changing needs of consumers. Since 1996, the Meltzer-Antell Co. has operated as an Exclusive Buyer Brokerage firm. While the average agent represents home-sellers, Meltzer-Antell Real Estate specializes in representing only buyers. Through our comprehensive research and analysis program, we discover issues that can potentially impact the value of your property, and make sure our clients get a fair value.

With over 40 years in the real estate business, we have the expertise to ensure you get the perfect home. With experience in sales of existing homes, new construction and development, management, investment and syndication, and financing, we know all sides of the real estate business, and, having succeeded in tough times and boom times, we've really seen it all. This enables us to anticipate and respond to all the unique circumstances that arise in buying a home.
As a pioneer in exclusive buyer agency, we have been refining our services for over 16 years, so that you always get the best assistance, tailored to your needs. We maintain close contact with our clients throughout the entire process, offering advice and information regarding counteroffers while negotiating only on your behalf. Our specialists research and assess conditions affecting property values that most people don't even know about, to ensure you get the most for your money.